Successfully countering hate and far-right propaganda: The story of exit-germany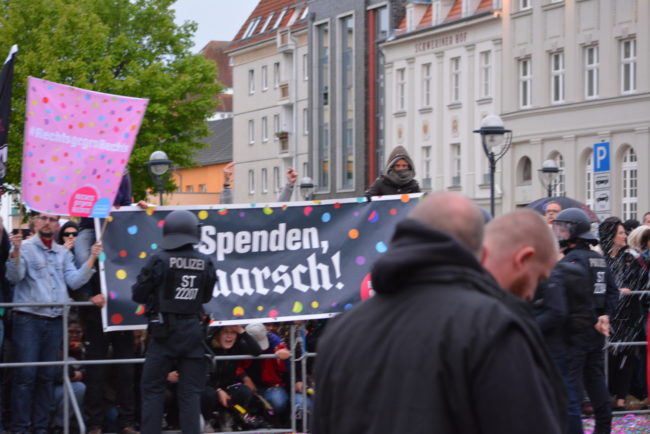 Von Fabian Wichmann.
Auszug:
In many places, neo-Nazis hold regular marches through towns and municipalities: one example is an annual march held in the small city of Wunsiedel in Upper Franconia, Germany. Despite the numerous protests by citizens and complaints in front of the German Federal Constitutional Court, neo-Nazis use the town over and over again as "a place of pilgrimage". Until 2011, the grave of Hitler's deputy, Rudolf Hess, was located there. These commemorative marches became a firm fixture of the right-wing scene. Local people's reactions to these demonstrations are well known and expected by those organizing marches. In particular, the idea of a violent escalation is part of the strategy of the neo-Nazi demonstrations.
Faced with this situation, it was a matter of considering how we could mobilize a counter-protest which is not aggressive, but active, provocative and makes a clear statement. It was important to develop an approach which targeted the idea of the demonstration and created a new and bigger narrative. In this context, irony, absurdity and humor are the resources that allow us to portray serious circumstances in a different way and build a bridge to activate creative counter-protest.
Ganzer Artikel: